Lifeberry in
Your
Gastronomy
---
A perfect addition
---
Lifeberry puree juice is made from whole fruits - from both, the skin and the flesh. This is a part of the innovative production method that we use. Our product retains the richness of flavours and aromas coming directly from the fruit. This method is beloved by many and gives the opportunity to produce the only 100% natural puree juices on the market.
In many gastronomic establishments, natural juices have replaced drinks containing dyes and artificial flavours. Gastronomy guests are becoming more and more aware of their consumer choices, putting emphasis on product quality and looking for healthy and natural juices.
Chefs are increasingly choosing puree juices, making delicious desserts and refreshing fruit cocktails. Lifeberry juices have also been used in dry sauces for meat, salads and other types of dishes.
Learn about unique recipes Lifeberry in Your Kitchen .
---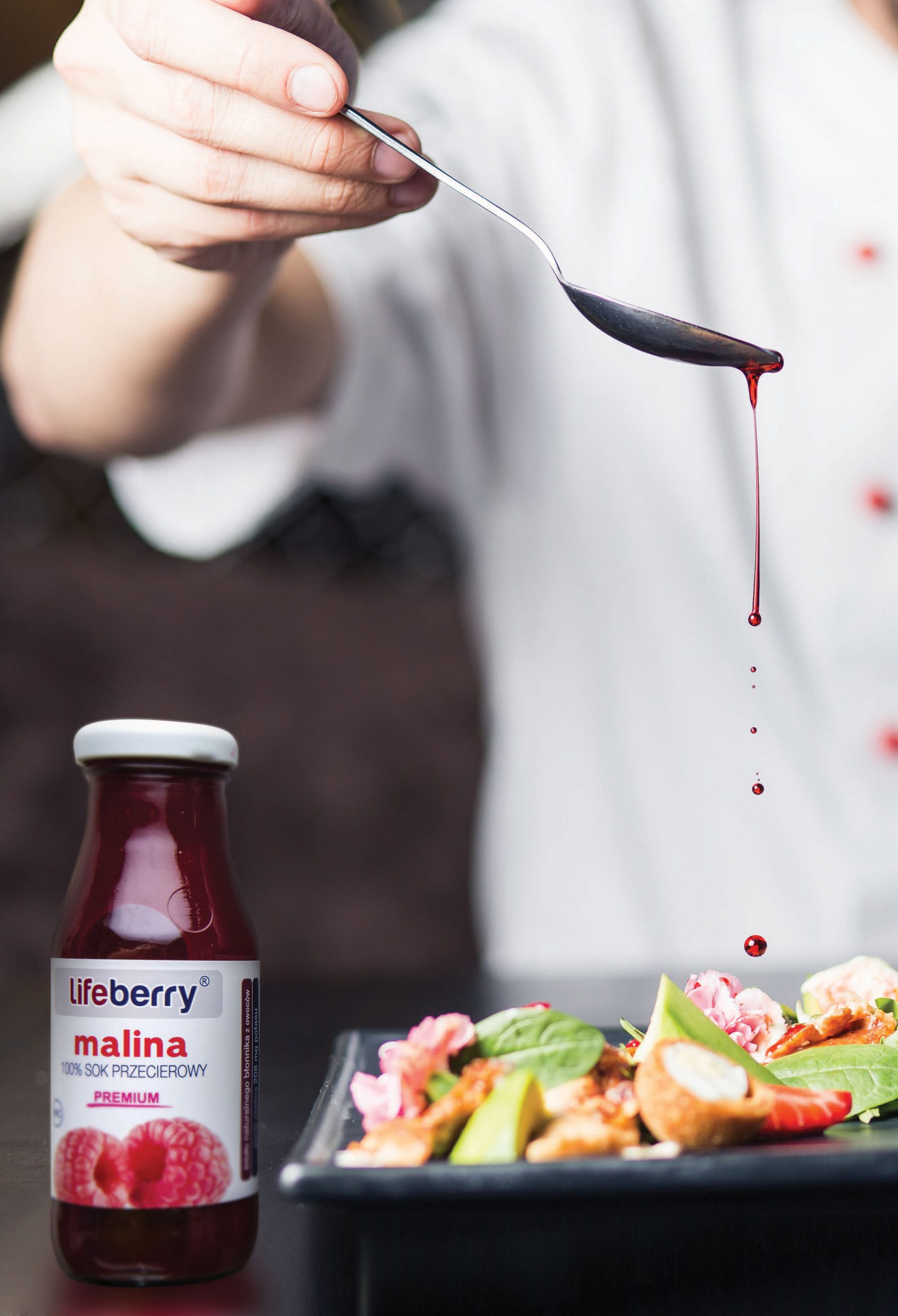 ---
---
Brewing
Puree juices are valued by brewers for their expressive, natural aroma and exceptional productivity. Added to the beer in small amounts, Lifeberry creates a pleasant fusion, softening the hops' bitterness with its fruity scent. For years, fruit beers have been a common consumer choice, especially during the summer.
Dairy industry
Increased consumer awareness has contributed to the more often sight of natural dairy products containing fruit, without the addition of artificial colours, flavours and sweeteners. Lifeberry juices are an excellent choice to blend in with dairy products when creating a healthy balanced meal. Our juices are great in dairy snacks, desserts and breakfast meals.
Individual orders:
in bags and cartons: 3 kg, 5 kg, 10 kg, 20 kg;
in a bag and a barrel: 200 kg
Available flavors for individual orders: blueberry, raspberry, grape, pineapple, blackberry, kiwi, cranberry, passion fruit, strawberry, mango, peach, apricot, blackcurrant, gooseberry, plum, cherry, pear, apple, banana, blue honeysuckle (the Kamchatka berry)