Lifeberry in
Your
Kitchen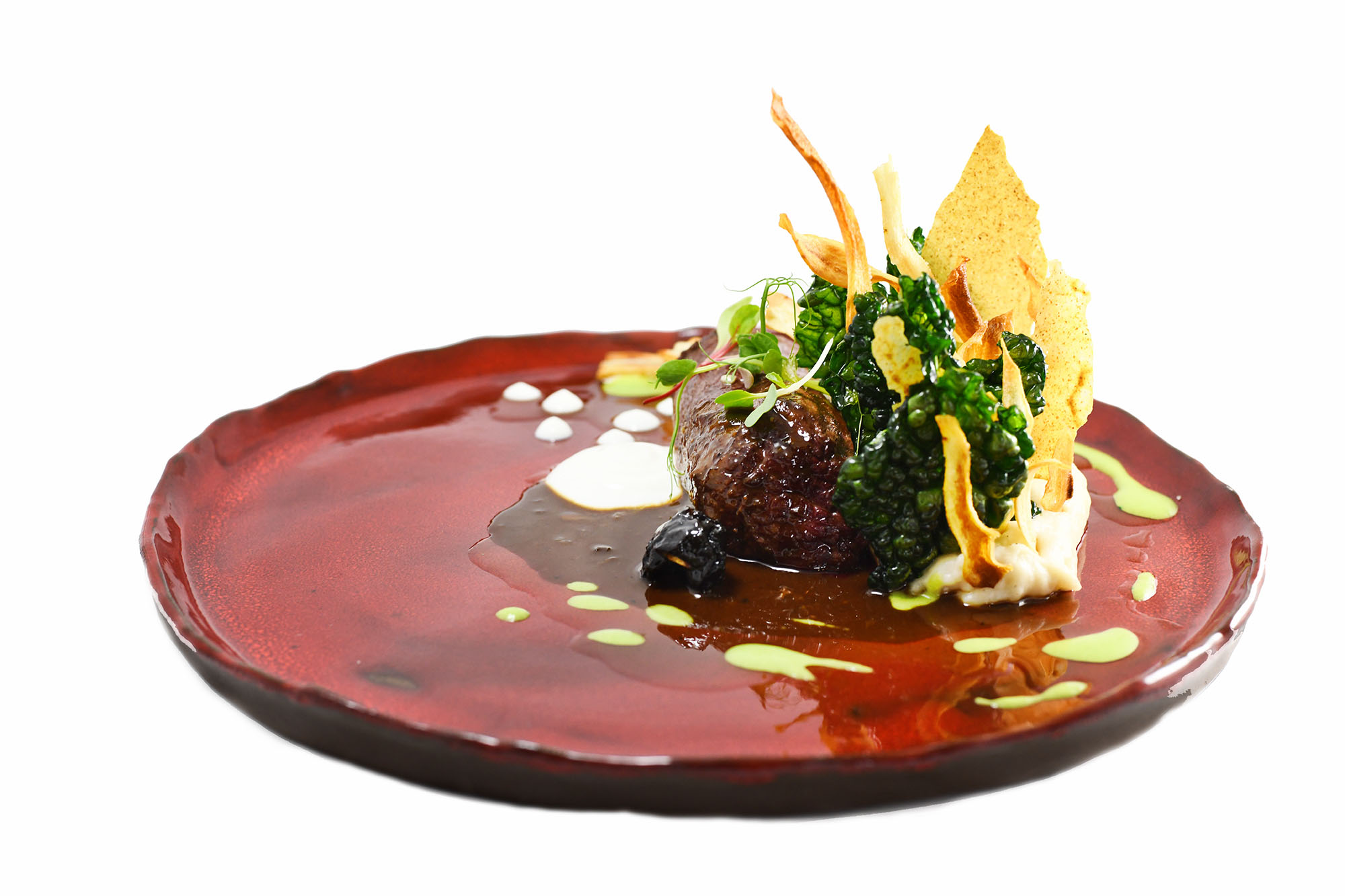 ---
Marinated Salmon and Shrimp in Blueberry and Cranberry Sauce
Ingredients:
200 g salmon
200 g shrimp
the juice of 3 lemons
the juice of 1 grapefruit
2 tablespoons of wine vinegar
2 tablespoons of honey
100 ml of Lifeberry blueberry puree juice
50 ml of Lifeberry cranberry puree juice
Peel the shrimp from the shells. Cut the salmon without skin and bones into thin slices.
Mix lemon juice, grapefruit juice, honey and vinegar together to make a marinade.
Put the prepared shrimp and salmon in the marinade for 24 hours.
Then bring both Lifeberry juices to the boil and reduce over low heat until a thick sauce is obtained.
Let the sauce cool. Serve the marinated fish with cold sauce and citrus slices.
---
Blueberry and Rosemary Sauce for Grilled Red Meats
Ingredients:
1 red onion
2 tablespoons of butter
1 tablespoon of oil
100 ml of classic demi glace gravy sauce
a sprig of rosemary
200 ml of Lifeberry blueberry puree juice
100 ml of red wine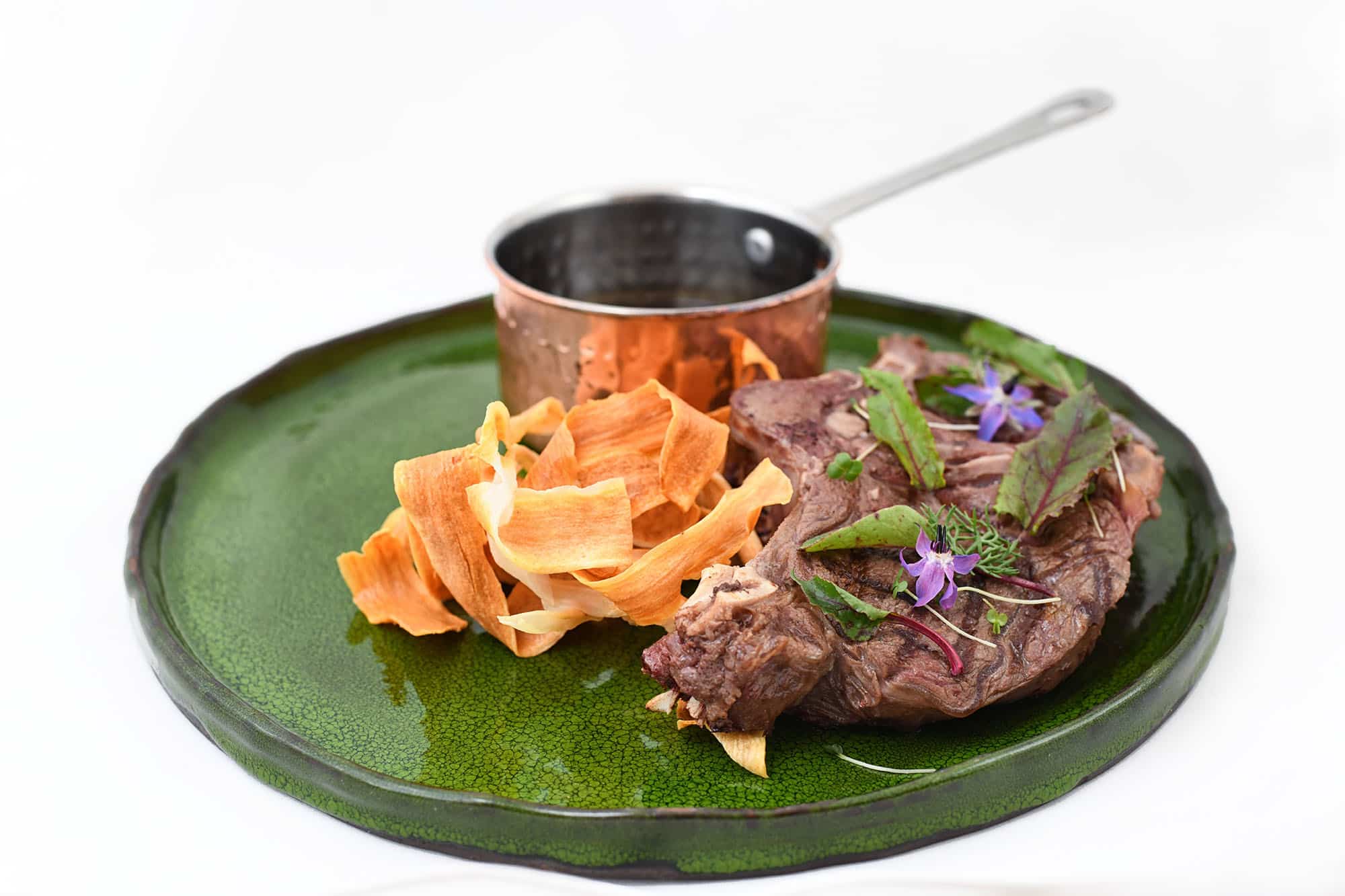 Cut the onion into small cubes and fry it in oil.
Then add butter and a sprig of rosemary. We pour it all over with wine.
After 2 minutes, add the Lifeberry juice and gravy.
We reduce everything for about 15 minutes until a consistent thick sauce is obtained.
At the end we take out a sprig of rosemary.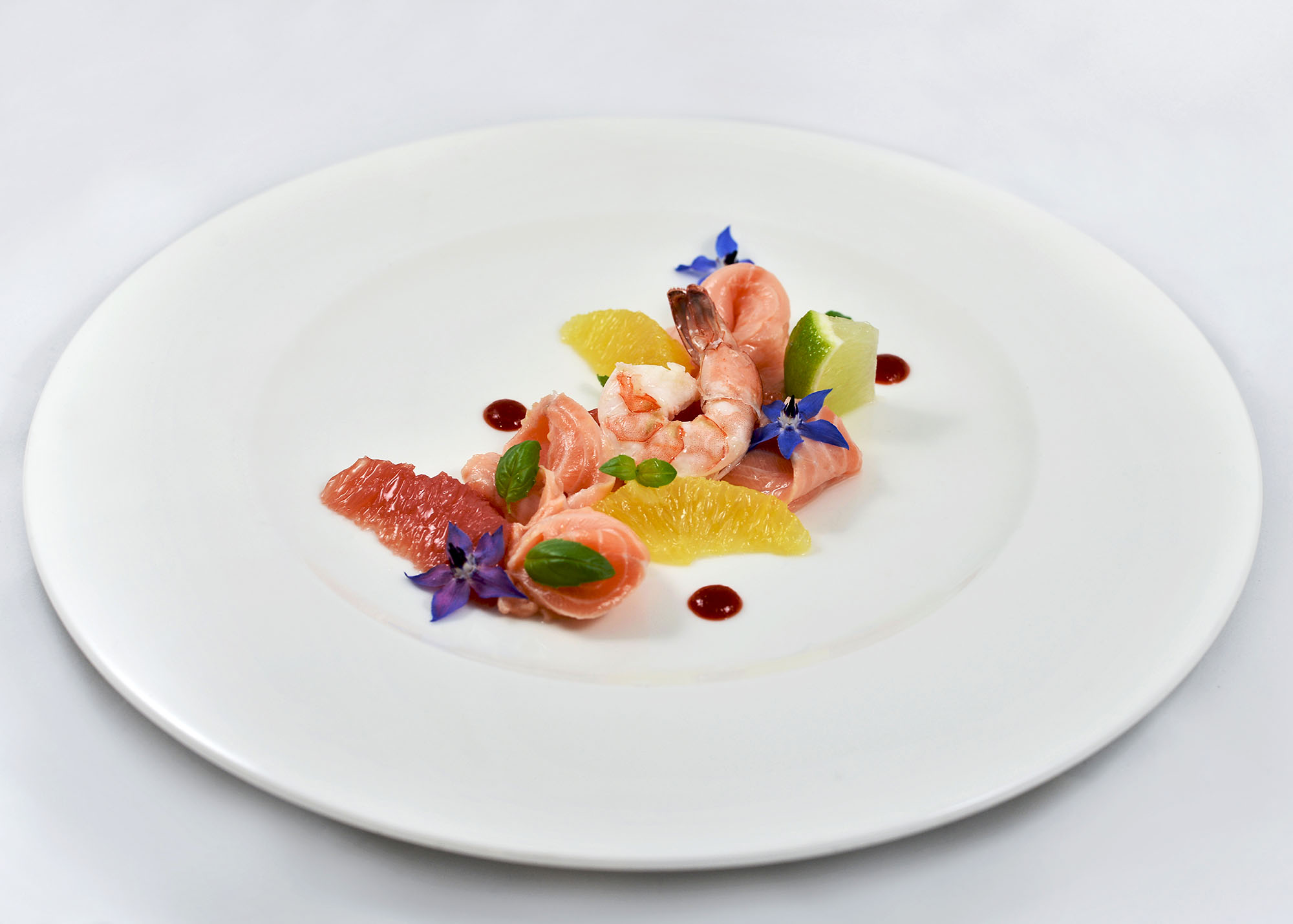 ---
Sorbets for Children and Adults from Lifeberry Puree Juices
Ingredients:
500 ml of Lifeberry puree juice
150 ml of sparkling wine or orangeade
Both ingredients have to be thoroughly mixed and frozen in small portions (e.g. in large ice cube molds).
Put the frozen cubes into a blender and blend for 5 seconds until the cubes are completely broken and combined into a smooth sorbet.

You can play with sorbets freely. In the version for children, we replace the sparkling wine with orangeade.
If the puree juice is too sour for you (e.g. Lifeberry cranberry, blackcurrant, raspberry), add 2-3 tablespoons of agave syrup or honey to make it sweeter.
---
Fruit Marshmallow
Ingredients:
400 g of cream 30%
200 g yogurt
250 ml of Lifeberry puree juice,
16 g gelatin
3 tablespoons of powdered sugar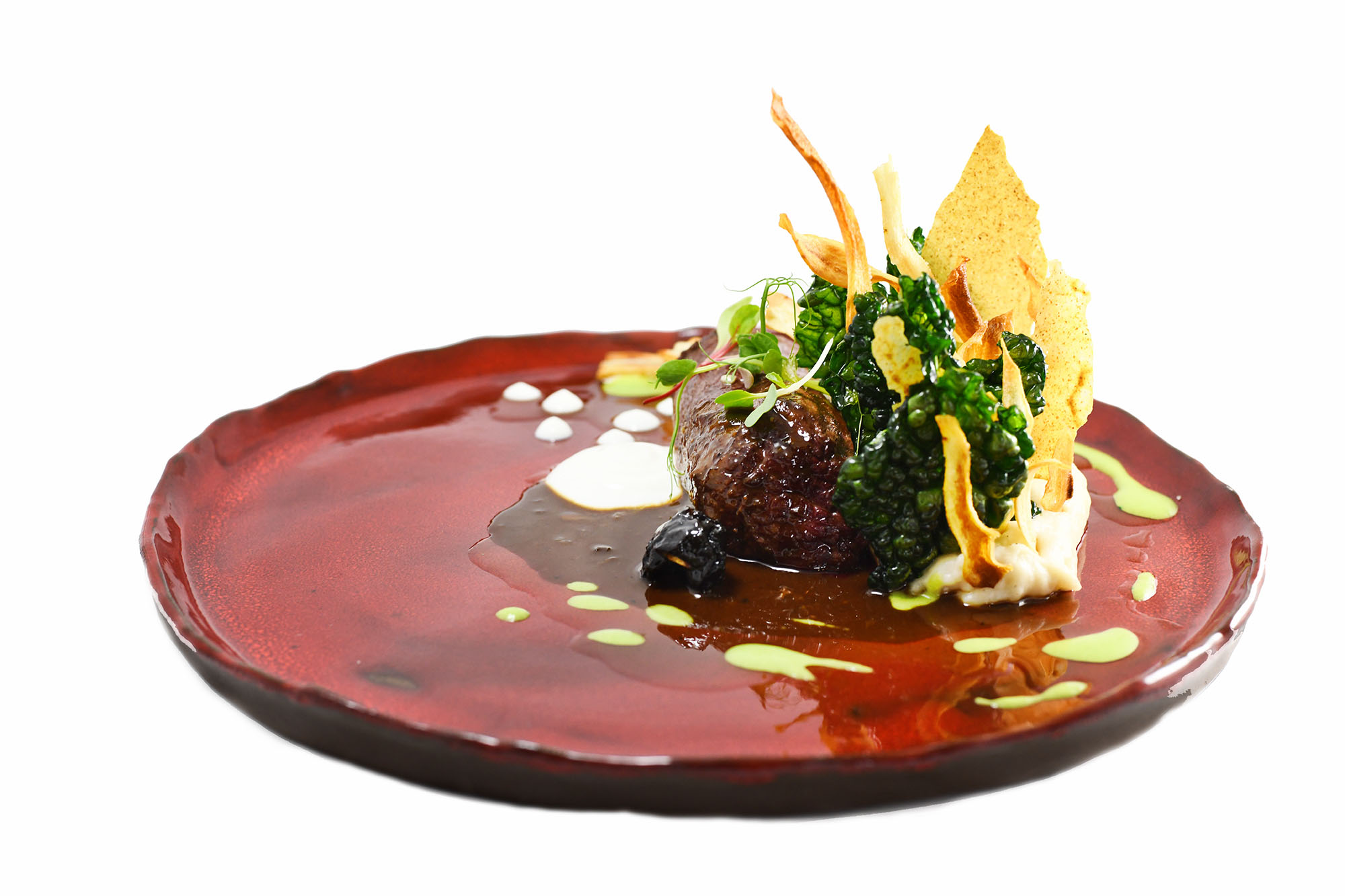 Soak the gelatin in 3 tablespoons of cold water.
Boil the juice and set aside.
In a slightly cooled juice, thoroughly dissolve the gelatin mass.
Add yogurt and mix thoroughly.
Whip the cream and sugar until stiff.
At the end of whipping, slowly add the fruit and yoghurt mass.
Pour the entire mass into cups or glasses.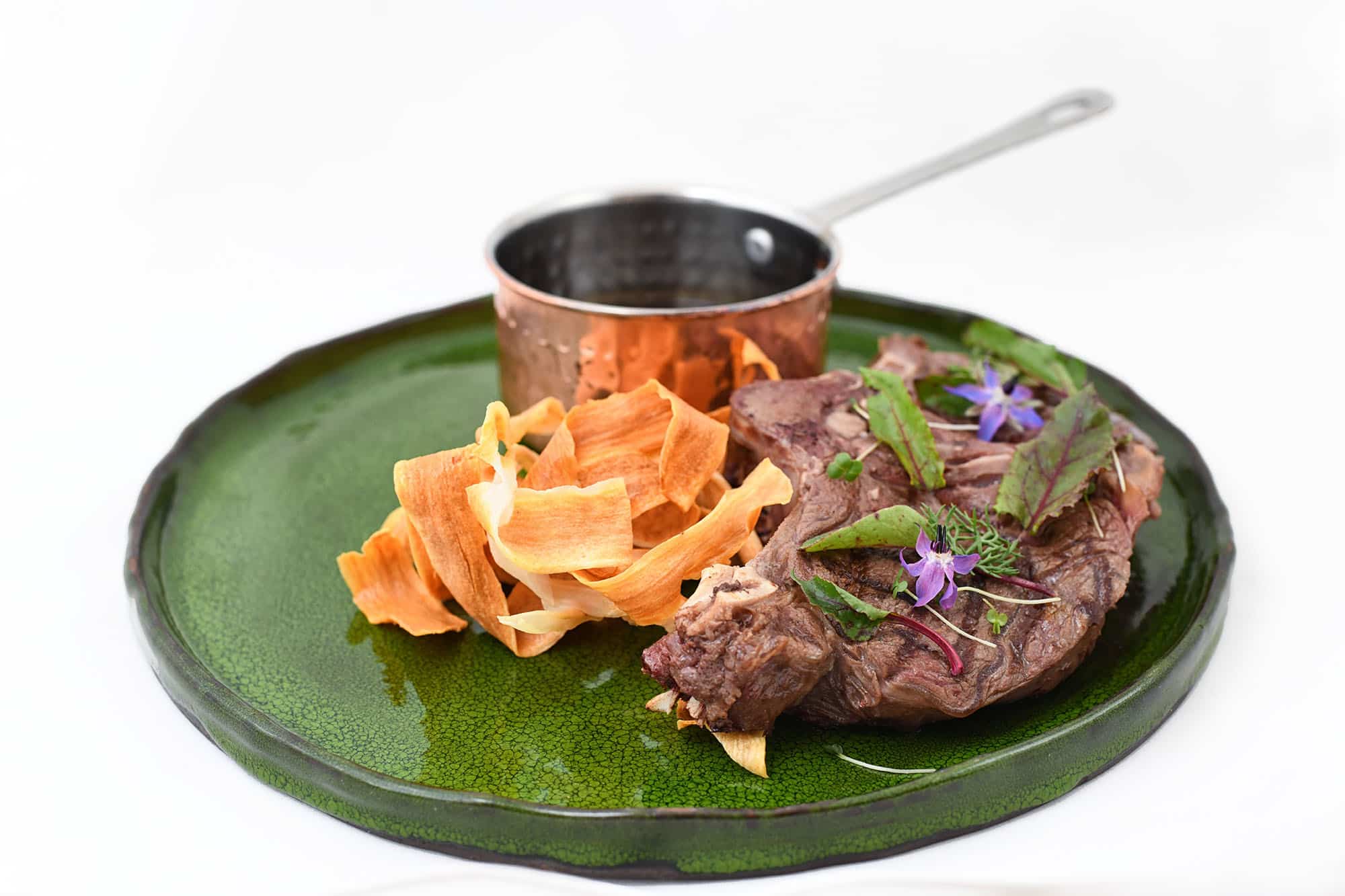 ---
Cranberry Vinaigrette Sauce for Salads
Ingredients:
100 ml of Lifeberry cranberry puree juice
600 ml of oil
100 ml of red or pink wine vinegar
70 g of sugar
50 g of fresh raspberries or red currants
Mix all ingredients thoroughly.
The sauce is suitable for salads with beef, chicken, fruit, tuna or feta cheese.